Lisa's speech at Engenic Foundation Dinner
Speaking at the Engenic Foundation charity event in March 2014
Lisa's speech at Dreams2live4
Speaking at the Dreams2live4 charity event in honour of Annie Robinson
Featured on ABC's Australian Story: A Life Laid Bare
Introduced by actor Aaron Jeffery
When Lisa Poulos stepped into a Melbourne taxi six years ago, she had no idea how her life was about to turn upside down.To that point she appeared to her friends to be the woman who had everything.
But when her taxi was involved in a minor accident that day in Melbourne, it set off a dramatic series of events, eventually revealing a dark truth that nobody knew was there. It gave Lisa Poulos the idea to turn her bad fortune into something positive.
As a prominent player in the fashion world, she decided to use her contacts to create a project which would help other women facing the same difficulties. But first she had to get used to the idea of laying her life bare…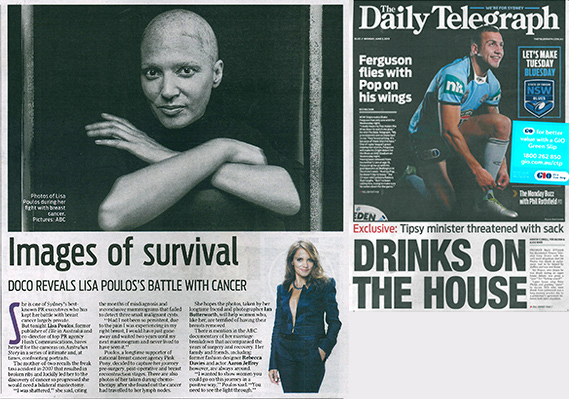 Daily Telegraph 3 June 2013: Images of Survival
Doco reveals Lisa Poulos' Battle with Cancer
"She hopes the photos, taken by her longtime friend and photographer Ian Butterworth, will help women like her, who are terrified of having their breasts removed"
[
online casino cash games
]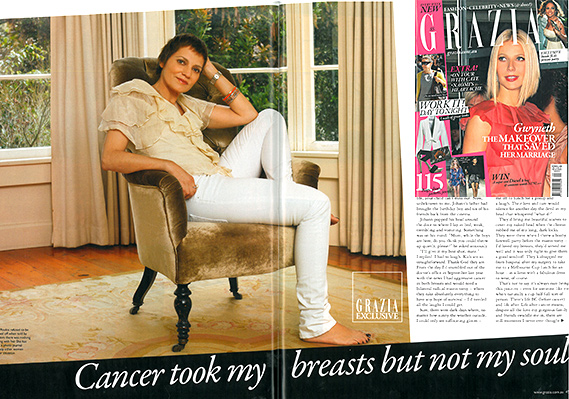 Grazia October 2008: Cancer took my breasts but not my soul
by Erin Miller
When fashion publicist Lisa Poulos was diagnosed with aggressive breast cancer, she had no idea of the rollercoaster journey she was to embark on. Now she's facing her fears to help other women.
"I've met many women who found out they had cancer because of a mammogram"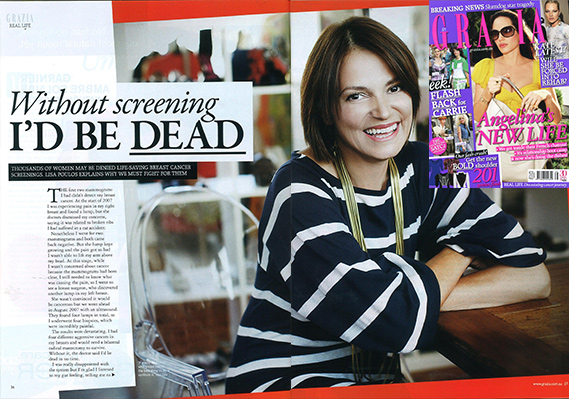 Grazia Sept 2012: Without screening I'd be dead
by Erin Miller
Thousands of women may be denied life-saving breast cancer screenings. Lisa Poulos explains why we must fight for them.